Heart Health Dietitian London
05/01/2020
A heart health dietitian in London can work with any patient to help them establish a diet that is individually tailored to their medical needs.
The person seeking advice might have an existing heart condition or be at risk of developing a problem. Equally, the diet might be entirely pre-emptive, the prospective patient keen to maintain a healthy heart and reduce the likelihood of any future problems.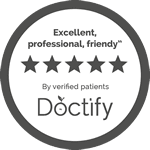 We can work with the individual to create dietary plans that both set out to achieve their aims and, importantly, can also be followed by the patient. 
Part of the skill of a dietitian is to work in partnership with the person seeking help, providing a diet that is beneficial and can be stuck to, rather than one that they might struggle to maintain.
Heart Health – A Dietitian Can Help
Common heart conditions and concerns a dietitian would encounter in their professional life are:
High cholesterol
High blood pressure
Cardiac rehab – for instance following a heart attack,

 

heart surgery or stent procedure
One key benefit of utilising the services of a heart health dietitian in London is that it ensures you follow advice that is genuinely in your best interests, rather than being governed by what you think might be right or, worse still, simply following the latest trends.
There is endless advice online and in publications – eating X is bad for your heart, Product Y is a 'wonder' food for heart health. Sometimes there is even a grain of truth in these one-size-fits-all statements.
A dietitian will instead create a bespoke plan for the diet that is perfect for your heart built on your needs and science rather than trends and fashions.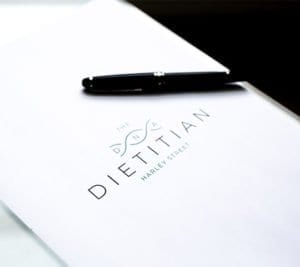 With any London dietitian you are certain of good advice and the creation of diets beneficial to your heart and overall health.
However, the DNA Dietitian Rachel Clarkson stands out by offering full body analysis using clinical grade Tanita Technology and an optional personalised genetic analysis.
An example of this personalised genetic analysis is available via the link below, as you can see it is an incredibly in-depth look at that individual's profile with a clear breakdown of the dietary recommendations based on this.
This report can be used by the individual and also given to healthcare professionals to create a holistic approach to dealing with any health concerns or heart problems.
In keeping with all leading dietitians, Rachel has vast experience of working in healthcare settings, she has worked within the NHS at Chelsea and Westminster Hospital and holds a Masters Degree in Nutritional Science from the Capital's King's College.
She has also trained for two years in Dietics at king's College and carried out clinical training at the Royal Marsden, imperial College trust and St Thomas' Hospital.
Coronary Health Dietitian vs Nutritionist
It is worth noting that this level of training and ability to work as part of a healthcare team is what separates dietitians from nutritionists.
Dietitian is a legally protected term, it can only be used by those who have undergone the years of training it takes to be a dietitian. 
Nutritionist is not a protected term, if you wanted to you could set up a website now and start calling yourself a nutritionist. It doesn't mean (and with the greatest respect) that your dietary advice would be of value.
Rachel explains the key differences between dietitian and nutritionists on her YouTube channel. 
Getting the best dietary advice begins with a consultation.
If you would like to get a feel for what Rachel's consultations entail, please watch the video below.
It is also possible to undergo a free 10 minute video consultation, this the perfect opportunity to see if Rachel is the London heart health dietitian for you – details of this free consultation in the video below. 
(embed – https://www.youtube.com/watch?v=d-XUSMYlZMg)
About Rachel
Rachel is a member of the British Dietetic Association (BDA), holds a Masters degree in Nutritional Science from King's College London and has had research published in leading medical journals.
She also has a superb reputation and manner with patients, as shown through independent, verified reviews.
The reviews left on her Google profile are universally five stars, similarly on the Doctify site she averages 5/5 from dozens of verified reviews.
Recent reviews have said:
Patient 1
Rachel is a great dietitian and able to handle difficult cases. She is also passionate about what she does and constantly learning and up to date with all the latest research which is very important to me. 
Patient 2
Extremely knowledgable and passionate about nutrition and diet. Explains things in an understandable way and provides advice and support that other dieticians have been unable or unwilling to do. I cannot recommend Ms Clarkson highly enough.
Next Steps
On this site, there is a wealth of information and you may wish to also look at Rachel's YouTube channel to get more of an insight into her work and ethos.
If you would like to book a consultation or simply require further information, please do get in touch through the Contact Form or call 020 7126 7101.
Location of The Clinic
Rachel's clinic is based in London's Harley Street.
Harley Street is famed throughout the world for its prestigious maedical treatments and is conveniently lcoated to many famous places of interest like Madame Tussauds, Regents Park, Hyde Park and The Sherlock Holmes Museum
Rachel treats patients from all across the capital and people outside too. See below for directions from London's main train stations
Directions from Euston Station 
Directions from King's Cross St Pancras Station 
Directions from Paddington Station 
Directions from Liverpool Street 
Articles
10/10/2021
Diet To Get Pregnant
Rachel Clarkson RD, the DNA Dietitian, can create a fully bespoke fertility diet plan, and ensure you have a healthier pregnancy too.