What is 'The DNA Way'?
Eating The DNA Way is a simple yet effective DNA-based program unique to you to help you achieve your goals. Based on foods that you love, you learn to adopt this methodology as a lifestyle. You get the results you desire without giving up things that you love.
Imagine living life to the fullest AND getting results – eating based on your unique biochemical, genetic, and physiological needs with a lifelong program created for you by real experts in the field.
Click here to Eat The DNA Way!
Or book a free call today to find out how Rachel and her team at The DNA Dietitian can support you with a unique way of eating based on your DNA, for optimal health and wellness. Various packages are available to suit your needs.
Eating according to your genes...
Eating by virtue of your genes doesn't just optimise health like many conventional diets aim to do, it also increases motivation and encourages healthy lifestyle choices. These findings were published in the British Medical Journal, where an exciting weight-loss study used the same DNA test that underpins The DNA Way®. Read more here.
Your best life, in just a few steps.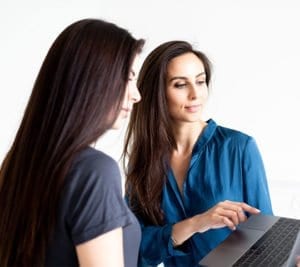 What to expect during your personal assessement
Sometimes the unknown is daunting - this short clip explains what you can expect at clinic personal assessment
Free Telephone consultation
If you want to be achieve your health goals why not claim your free 15 minute telephone consultation!
Why follow The DNA Way®?
Most diets aren't designed to suit your specific nutrition requirements, often resulting in frustration, and in some cases, illness. When you eat The DNA Way, you consume exactly what your body needs. You can't go wrong with The DNA Way. Relax, enjoy yourself and we'll do the rest.
Discover how Eating the DNA Way® can improve your:
Help you lose fat for good
Reduce risk of disease
Improve Gut health
Boost Energy
Optimise Sleep
Support immunity
Enhance Mood
Sharpen Memory
Support Fertility
Balance hormones
And much more…
How is my DNA used?
Your DNA is interpreted and converted into easy-to-understand dietary advice and a personalised program.
DNA carries all the information needed to personalise your nutritional needs. Your DNA never changes, so once you receive your dietary guidelines, you are set for life.
Our Nutrigenomic FDA-approved test was developed by world-renowned Harvard-educated Professors at the University of Toronto
View Example Genetic Report
As Seen In




How does it work?
1
A small saliva sample is sent to our CLIA-certified and CAP-accredited labs
2
Cutting edge technology analyses your DNA at The University of Toronto
3
Creation of a bespoke diet & lifestyle based on your unique genetic profile & Rachel's proven method.
What is included in your genetic report?
Find out what you will receive in your genetic report when you choose real science - not one the many pseudoscience tests on the market.
How are Genetics and Diet Connected?
You may be thinking "how do your genetics affect your diet?" - the complicated science is explained in simple words.
Health and wellness
You want to achieve optimal health and well-being. This test determines how you respond to key nutritional components in your diet. The results can impact weight loss, body composition, nutrient metabolism, heart health, and food intolerances.
Sports Nutrition
You want to boost your physical performance. This test is specifically designed to optimise body composition and nutritional status to help you achieve your goals. Your dietary advice will help you to unleash your full genetic potential.
Fertility Health
You and your partner are planning to have a baby. This test is designed to provide key nutrients to support your fertility journey and to help you feel like your best self. Your personalised recommendations will also ensure you have a healthier pregnancy.
Frequently Asked Questions
Nutrigenomics is a new scientific discipline that uses modern genomics technology to study the relationship between genes, nutrition and health. It has long been apparent that some people respond differently from others to certain foods. For example, individuals with lactose intolerance experience gastrointestinal discomfort after consuming certain dairy products, while other individuals can consume dairy with no problems. Nutrigenomics allows us to understand how our genes affect the way we respond to the foods, beverages and supplements we consume.
Can my test results be bad?
Our tests analyze DNA for genetic variants that affect your response to the foods and beverages you consume. The test does not predict or diagnose any disease or health condition. With the information from your test results, your Dietitian will be able to provide you with dietary advice tailored to your individual genetic profile.
How long do I need to follow the advice for?
Your test results are not intended to form a short-term "diet". The information provided in your report, combined with the nutritional plan created by your healthcare professional, will empower you with knowledge so that you can continually make the best dietary choices on a daily basis.
How long will it take to get my results?
Once our laboratory in Canada receives your saliva sample from your Dietitian it should take approximately 2 weeks for the analysis and recommendations to be formulated. Your Dietitian will contact you once they receive the results and set up a time to discuss them with you.
Who will have access to my genetic test results?
Only your Dietitian will be able to access your genetic test results through the Nutrigenomix Portal. Your DNA kit is marked with a unique barcode, which is what we will use at our facilities to analyse your sample. All genetic data is sent through a secure 256-bit encryption server.
What will happen to my DNA sample?
Your sample will be stored in our secure, controlled-access facilities and labeled only with your unique barcode. As new discoveries in the field of nutrigenomics are made, additional information may be added to our test reports and new panels with additional cutting-edge information could be available to you. You are able to request your sample to be destroyed at any time.
Family nutrition
We understand that nutritional requirements change during each life stage. Rachel can help you understand how to ensure everyone in your family is eating optimally for their age.
Book Family Consultation
Full Body Analysis
Our Tanita Full body analysis can report on your:
Body Fat Range
Visceral Fat around your organs
Metabolic Age
Segmental Measurements of fat and muscle
Body Water %
Bone Mass
Basal Metabolic Rate
Physique Rating
Daily Calorie Intake
See an example of a full report here.
Book An Analysis
Other Services
Supermarket tours
At home fridge and cupboard make-over
Nutrition concierge service
Book a Service
15 min Discovery Call
During this Discovery call with Rachel you can discuss your needs and identify the most appropriate service for you. Click to book yours now!
FREE
Clinic consultations
Temporarily, consultations will be held via our secure video platform.
Video call consultations
For your convenience, consultations can be carried out via video call.
Ongoing support
Support between appointments can be reached via a chat feature on our secure portal.
Community
Access to our closed Facebook group where you can support each other on your health journey in addition to access to learning videos and monthly Facebook lives by Rachel.