Weight Loss Diet Clinic London
30/08/2021
Rachel Clarkson RD is the face behind the DNA Dietitian, a leading weight-loss diet clinic in London offering bespoke, personalised plans to help you lose weight based on your own DNA.
Rachel's clinic, based in Harley Street in central London, is renowned for its innovative and effective approach to dietary matters.
Why use a dietitian for weight loss in London?
Today's media is awash with the latest food trends, celebrity diets, and ever-changing nutritional fads. But how safe are these? Will they work for you? And, crucially, will they suit you enough to lead to long-lasting change and sustainable weight loss?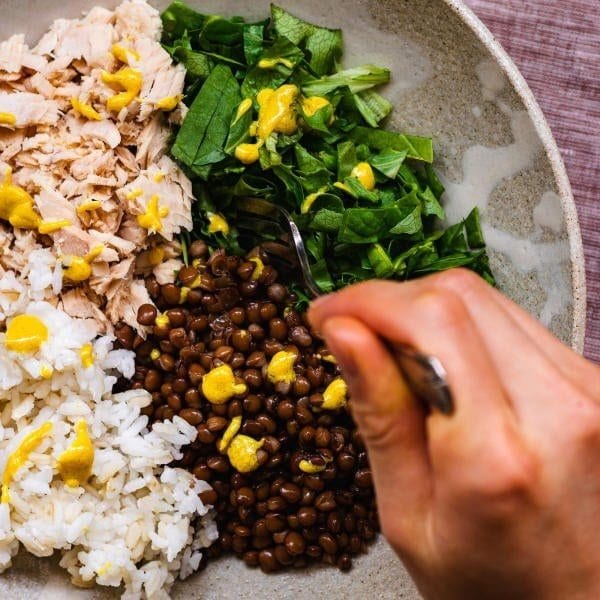 Rachel Clarkson RD is London's leading Nutrigenomics specialist, empowering her clients with DNA insights coupled with extensive nutritional expertise.
Registered dieticians are the only qualified health professionals who can assess, diagnose and treat dietary and medical conditions, working with both health and sick people.
Rachel is a board-certified dietitian, qualified to Masters level. She worked as a clinical dietitian for the NHS before setting up her own private clinic. She lectures at St Mary's University and has been published extensively.
The DNA Dietitian
In addition to Rachel's extensive formal training, she incorporates Nutrigenomics into her clinical work, which puts her on a different level to other weight-loss and diet specialists in London.
Her personal fascination with science and DNA naturally led her towards Nutrigenomics, which means she combines her nutrition training with genetic profiling to produce weight-loss plans and coaching that are 100% personalised.
What is Nutrigenomics?
DNA sampling allows a dietician to tell how your genes impact areas like body composition, nutrient metabolism, food intolerances (particularly gluten and lactose), risk of deficiencies, and even injury risk and future health risks.
Rachel's Nutrigenomics weight-loss diet advice isn't separate to, or in conflict with, the diet plans that dieticians create. It's an extra layer that enhances what Rachel offers, creating a diet uniquely crafted to you and your body.
Nutrigenomics underpins Rachel's own exclusive framework called Eat The DNA Way® which combines her training and research into genetics, inflammation and nutrition.
How the DNA diet works
A small saliva sample is collected and this is sent off to a certified lab, then analysed at the University of Toronto.
A highly-detailed report is produced, which Rachel interprets using her training as a registered dietician and a Nutrigenomics practitioner.
She pulls the information together to design the healthiest weight-loss plan for you. You can listen to Rachel explain what is in a DNA report:
Rachel's personal approach
Instead of imposing a rigid calorie-counting regime, Rachel works with you to create a plan that works with your lifestyle, and your likes and dislikes.
Rachel will get to know you via a detailed consultation where she finds out about your circumstances, health issues and weight-loss goals. Along with insights from your DNA report, these details are factored in to create a bespoke weight-loss and eating plan just for you.
The outcome is a holistic nutrition and diet approach that promotes long-term weight loss and can provide these other health benefits:
Increased energy and vitality
Minimised impact of food intolerances
Better gut health
Improved stress management
Potentially helping to address symptoms of other health issues
Weight Loss, DNA diets and Science
DNA diets are scientifically verified, approved by the FDA, and developed by world-renowned scientists.
A study published in the BMJ found that people given Nutrigenomics dietary advice on top of a general weight management plan were more likely to stick to it across 12 months compared to people who were given just a general weight management plan. You can read more here:
What clients say
Rachel gets five-star reviews from her clients. Here's what two recent customers at her DNA weight-loss diet clinic in London have to say (verified by Doctify):
'I have learned so much through the testing and consultations and I appreciate Rachel's support. I feel more optimistic this year than I have in a long time, and I'm definitely planning to stick to my new habits!â€
'Awesome experience! She demonstrated kindness and patience as she reviewed each nutritional objective. Presented information in an intelligent format that was comprehensive and manageable. She clearly is very knowledgeable and eager to assist patients to eat well and makes all recommendations based on scientific research and it is DNA specific!
Rachel has also been featured in Vogue, The Guardian, Grazia, Cosmopolitan, Men's Health, BBC Future, and more.
Get in touch
If you'd like to find out more about the DNA Diet, Eating the DNA Way® and Rachel Clarkson's weight-loss diet clinic in London, you can book a free 15-minute discovery call.
Location of the clinic
Rachel's clinic is based at 10 Harley Street, conveniently located near to many famous places of interest, like Madame Tussauds, Regent's Park and Hyde Park.
Articles
20/12/2019
IBS Dietitian Clinic London
For those seeking an IBS clinic in London, it is essential to choose someone proven, qualified and experienced in dealing with common IBS conditions.