IBS Nutritionist
30/06/2022
If living with Irritable Bowel Syndrome is impacting your life in a negative way, discover how help from an IBS nutritionist could bring you long-lasting relief.
Rachel Clarkson is a specialist dietitian with expertise in treating patients with IBS. Known as The DNA Dietitian, Rachel is revered in her field of work as a leading nutrigenomic expert in gut health and diet management.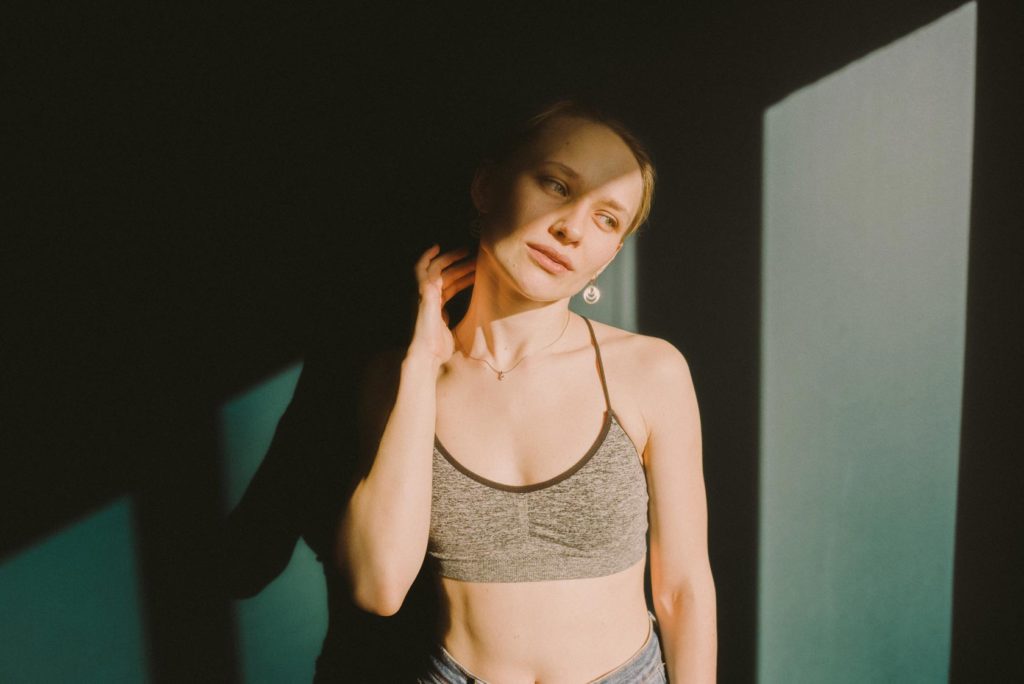 Improve the quality of your life and control unpleasant IBS symptoms with the help of a qualified specialist. If you're suffering from pain, discomfort, bloating, constipation or diarrhoea, there may be changes you can make to your diet to eliminate problematic foods and relieve IBS symptoms. 
Working together with Rachel, you'll discover a diet that works in harmony with your body, without gimmicks. Rachel's unique approach of studying her patients' genetic make-up and dietary tolerances are what sets her apart from conventional dietitians.
If you've tried and failed to ease the symptoms of IBS, it could be time to start thinking about the specialist help of an IBS nutritionist. 
For the most effective treatment of Irritable Bowel Syndrome, it's essential to fully understand the condition and be qualified to work with patients who have medical conditions such as IBS. 
The DNA Dietitian has featured in popular media publications such as Women's Health, the Guardian, Grazia and the BBC amongst others. She is incredibly successful and highly recommended throughout the industry.
For more information about how The DNA Dietitian can help with the IBS, please call 020 7126 7101, or get in touch using the contact form via the link above.
The DNA Dietitian, Rachel Clarkson, operates from 10 Harley Street, London, W1G 9PF and online via tele-health consultations.
How can an IBS nutritionist help me with my IBS?
With the help of an IBS nutritionist you can get to the root cause of your IBS. That means not only alleviating symptoms, but discovering and avoiding the foods that trigger your condition. 
An IBS nutritionist can help you to find a sustainable treatment plan with ongoing relief so you don't just experience a quick fix and then find yourself back at square one. 
The DNA Dietitian is an expert in treating functional disorders of the gut and can provide real relief from IBS with treatment that is evidence-based and backed by science.
Rachel is a board certified, Harley Street-based registered nutrigenomic dietitian with experience in world-leading hospitals. With years of clinical experience, Rachel is able to make dietary recommendations that work in harmony with the body, due to the fact these are based on your very own genetics. 
This means an IBS treatment plan with The DNA Dietitian will be tailored and unique to you and your individual circumstances. When it comes to Irritable Bowel Syndrome, there is no one-size-fits-all solution, even though there may be certain foods widely known to trigger symptoms. 
About The DNA Dietitian, London
Rachel's mission is to help as many people as possible unlock the true benefits of choosing the right nutrition for their bodies, based on science and tailored to DNA. She regularly and successfully helps patients with IBS, using unique methods to alleviate stomach and digestive problems with long-lasting results.
Thanks to extensive training and research into inflammation, genetics and nutrition, Rachel now understands how to feed the body for both the inside and out. These learnings form the basis of the work she does, in helping clients who suffer with conditions like IBS, to enjoy fantastic results and more fulfilled lifestyles.
Recommended IBS Treatment
The DNA Dietitian is focussed on a holistic approach in treating patients with irritable bowel syndrome. Treatment is designed to relieve the common symptoms of IBS – such as pain in the lower body, heartburn, bloating, cramping, abdominal pain, gas, diarrhoea and constipation. But in addition to that, Rachel is concerned with improving patients' overall mindset, health and quality of life.
Visit Rachel's YouTube channel to discover more about The DNA Dietitian:
https://www.youtube.com/channel/UCI2cpZ08mZHvkC6-ctogoDA
About Irritable Bowel Syndrome (IBS)
Many people suffer from Irritable Bowel Syndrome, a common gastrointestinal condition that affects the digestive system. Symptoms may not always be present, but can often be painful and uncomfortable when they do flare up. The condition is sometimes difficult to live with since symptoms may interrupt everyday life. These include bloating, stomach cramps, gas, diarrhoea and constipation. 
Treatment for IBS often includes changes to diet and nutrition for the sufferer. Eliminating and avoiding foods that trigger the condition is the most practical solution. Oftentimes stress can exacerbate IBS, however to date there is no known or detectable root cause for the condition.
Find out more
For more information about how an IBS nutritionist may help you, or to book a consultation,  please fill out the contact form or call 020 7126 7101. 
Where to find The DNA Dietitian
Rachel's clinic is located in London's prestigious Harley Street, she is also available for online consultations.
The DNA Dietitian,
10 Harley Street
London
W1G 9PF
Articles
02/08/2022
Nutritionist for weight loss
Lose weight without sacrificing mood, energy or lifestyle with the expertise of a professional nutritionist for weight loss.